5 THINGS THAT BRING JOY IN ISOLATION: Sebastian Quistorff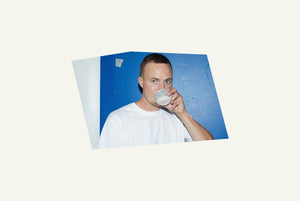 5 THINGS THAT BRING JOY IN ISOLATION: Sebastian Quistorff
Sebastian Quistorff, co-founder of Prolog Coffee Bar - located in the Meatpacking District in Copenhagen, one of our favorite coffee spots in the neighborhood.
(1/5): 
Visit our partners - here Søtoftes Jordbrug, a farm just outside Copenhagen.
(2/5): 
Read a book about Donald Judd - now that I can't go to the exhibition at MoMA.
(3/5): 
Dreaming about being in Oaxaca, Mexico. 
(4/5): 
Spending time with my wife Martha. 
(5/5): 
Cooking vegetables - the first asparagus, a sure sign of spring and lastly drinking coffee, a lot of coffee.
Website: https://www.prologcoffee.com/
Instagram: @sebquistorff