5 THINGS THAT BRING JOY IN ISOLATION: RYO MIYOSHI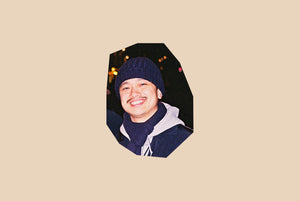 5 THINGS THAT BRING JOY IN ISOLATION: RYO MIYOSHI
Ryo Miyoshi, General Manager of 1LDK - one of the best-curated shops in Japan. We are happy to share the five tips that bring him joy in isolation. 
(1/5): 
Tastsuro Yamashita - the best LP and amazing artwork. 
(2/5): 
My favorite Japanese coffee and teacup. 
(3/5): 
Spending time with my wife and son. 
(4/5): 
Cozy garments and natural wine. 
(5/5): 
Palo Santo Sticks from Psyc Moratorium. Creating good vibes. 
Website: http://1ldkshop.com/
Instagram: @ryomiyoshi