5 THINGS THAT BRING JOY IN ISOLATION: CHRIS BLACK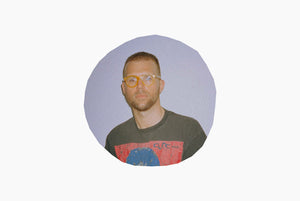 5 THINGS THAT BRING JOY IN ISOLATION: CHRIS BLACK
Chris Black, writer and founder of brand consultancy Public Announcement, is the king of content and writes for New York Magazine, GQ and Vogue. Here are his top five things that bring him joy in isolation.  
(1/5): 
Waxahatchee - "Saint Cloud". An incredible record that came out in the middle of isolation. Feels very Southern, which reminds me of Atlanta, where I am from. 
(2/5): 
Ole Arena Homme+ Covers. An excellent time capsule. I have so many on my eBay watch list - the one with Liam Gallagher from 1996 is my favorite. 
(3/5): 
Dennis Hopper by Dana Veraldi. My dear friend Dana Veraldi scanned this picture of Dennis Hopper from Index Magazine and put stars where the facial acupressure points are. I love it. 
(4/5): 
Resistance Bands - these are part of my daily indoor workouts that are keeping me sane.
(5/5): 
Dike Blair - one of my favorite painters. This image is the background on my iPhone, and it reminds me I will be able to go out and buy fresh flowers one day.
Website: http://www.donetodeathprojects.com/
Instagram: @donetodeathprojects