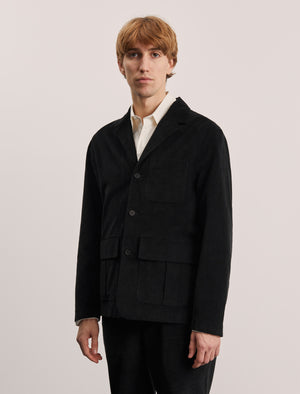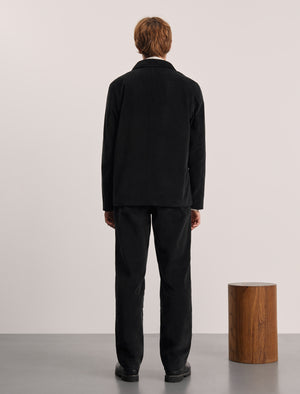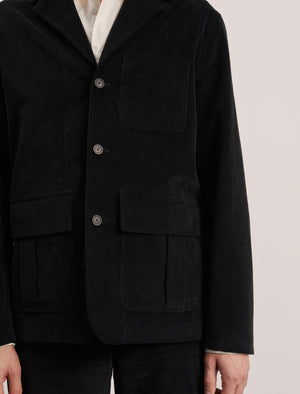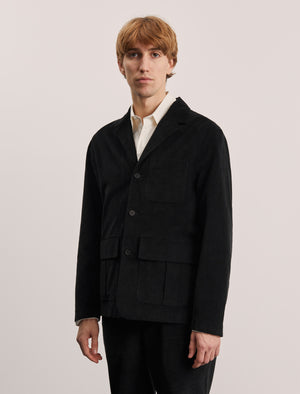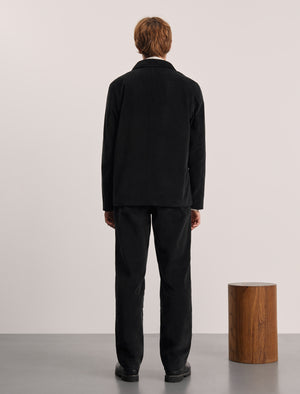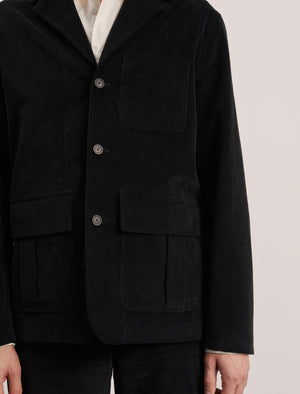 ANOTHER Jacket 2.0
Our Jacket 2.0 is constructed from a deadstock corduroy to make it more dense and heavy. Tailored for a comfortable fit, it has a classic single-breasted profile and fastens with smart horn buttons. You can wear this jacket with almost anything; it doesn't have to be with the matching trousers we made. This jacket is part of our journey to produce garments with zero negative material footprint, as it's made from Italian-sourced deadstock. 
Model wears a size 48/M and is 187 cm tall.

Shown here with: ANOTHER Pants 5.0, Black.

Made in Vilnius, Lithuania

100% (Italian deadstock)

Horn buttons

Relaxed fit without shoulder padding

Two flap welt pockets at front

Two inside pockets

Four buttons closure (fully closable lapel collar at neck)

Lining organic cotton and recycled polyester at sleeves

Questions about fit?

 

Contact us

Enjoy free shipping on orders over 1300 DKK / 170 EUR / 200 USD, and our 14 days, no questions asked return policy. When the order is shipped from up at our office in Copenhagen, Denmark by our trusted courier partner it depends on how far you are from there. Within Denmark and Europe arrival normally happens within 1-2 business days.

Still considering this product? We'd like to ask you to think just one more time before putting this item in your basket. Do you need it? Is it something that you're missing in your wardrobe? Do you see yourself wearing it for several years into the future? If yes, then go ahead. We'd love to have you with us.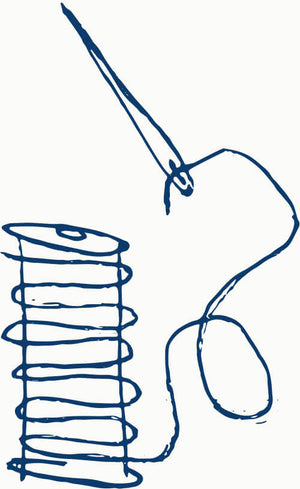 DOING BETTER BY BETTER DESIGN
Working from the idea of creating timeless elements in responsible materials with an aspiring universe around it, we believe in creating designs with longevity in both their character and quality, helping customers buy better and, hopefully, buy less.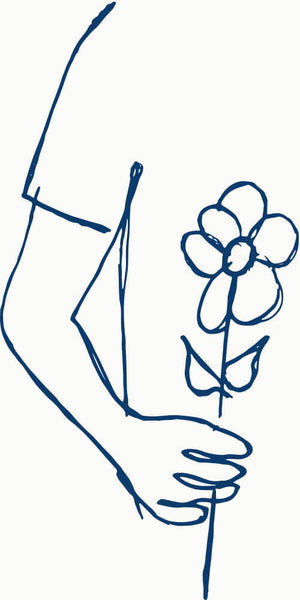 CAUSING NO UNNECESSARY HARM
We believe that we can nudge the clothing industry in the right direction by making it easier for the customer to make better and more sustainable choices by providing a superior product at a reasonable price point, challenging the current ways of our industry and educating customers in a positive way.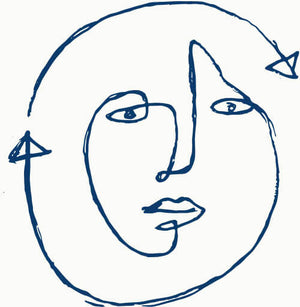 CIRCULARITY
We want to prolong the life and wear of each single product that we put into the world. We take back our products at the end of their lifespan in exchange for a discount on your next purchase, allowing us to either reuse the material from the product or ensure that it is donated to an appropriate charity.